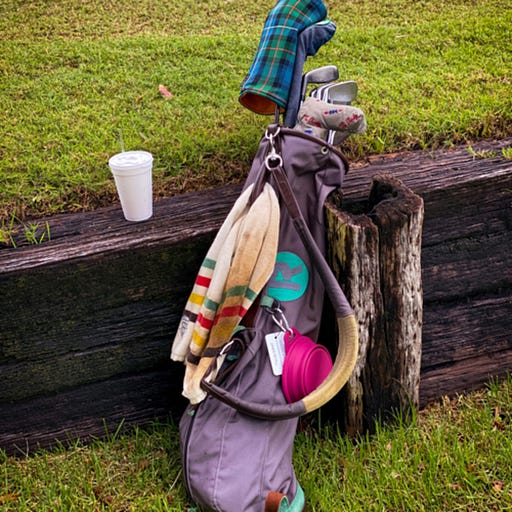 Dec 11, 2020 • 53M
Lauren Harrison - Vice President, Marketing and Public Relations, X Golf America
Hi, my name is Jay Revell and golf is a massive part of my life. Lately, I've begun to worry that it might consume too much of it. With a young family, a startup media business, and a scratch handicap, I explore what it means to be addicted to golf in the modern world. On the show, I dive into the good, bad, ugly, and glorious in conversations with folks battling to find a balance between golf, life, and everything in between. Join me for conversations with some of golf's most interesting folks as we discuss just how much the game means to us all. Welcome to Mid-Am Crisis.
Lauren Harrison is one of golf's top public relations mavens. She's run PR strategies for the TPC Network, numerous resorts around the globe, and even private clubs like Champions Retreat. Recently she decided to leave the agency life and join the team at X Golf America where she now serves as Vice President for Marketing and Public Relations. I've gotten to know Lauren thanks to an introduction from her father, Sidney Matthew. Sid is the world's foremost expert on all things Bobby Jones and has written numerous books on the legendary amateur. Like her father, Lauren is also a great storyteller. Coming from such a golf rich environment, she's got lots of stories from many years working and living around the game. During our chat, she told a few tall tales about her life in public relations, we discussed the fast-paced growth of indoor golf in America, and she even shared some adventure stories from time spent with her dad and his pal Sean Connery, Lauren has made a real name for herself over the years, and If I had to bet she'll do the same for X Golf.
If you don't know Lauren you should. Give her a follow on Twitter at @mrslaharrison . While you are at it, check out what X Golf is all about at https://www.xgolffranchise.com/
Find more from my golf life at https://jayrevell.com/
If you enjoyed the show, be sure to subscribe and leave a review!