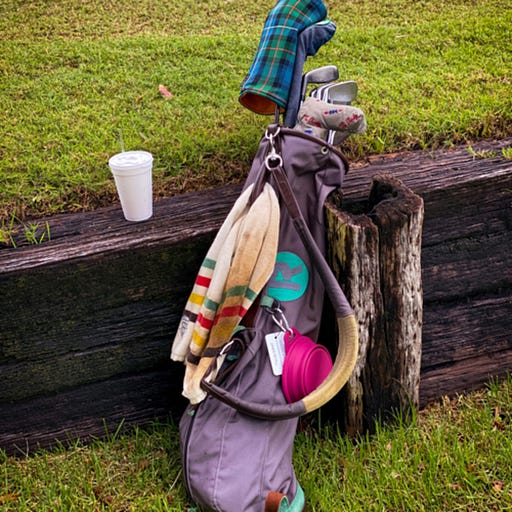 Jan 25, 2021 • 1HR 0M
Will Smith - Founder of National Links Trust and Co-Founder of The Outpost Club
Hi, my name is Jay Revell and golf is a massive part of my life. Lately, I've begun to worry that it might consume too much of it. With a young family, a startup media business, and a scratch handicap, I explore what it means to be addicted to golf in the modern world. On the show, I dive into the good, bad, ugly, and glorious in conversations with folks battling to find a balance between golf, life, and everything in between. Join me for conversations with some of golf's most interesting folks as we discuss just how much the game means to us all. Welcome to Mid-Am Crisis.
Will Smith seems to will things into existence. No project makes that more evident than the creation of the National Links Trust. Along with his long time friend Michael McCartin, Smith breathed life into the National Links Trust as a means for setting a new course for public golf in Washington, D.C. The recently formed non-profit was established to preserve, improve, and promote the three courses owned by the National Park Service in our nation's capital. East Potomac Park, Langston, and Rock Creek are all listed on the National Register of Historic Places and the National Links Trust is on a mission to elevate their playing experiences while keeping them as beacons for affordable public golf. With a long term lease of those courses now in hand, Smith and his colleagues have set forth to restore and renovate the facilities. Although that road may be long, Smith and the NLT team have proven their ability to attract other visionaries to the project. To date, three of the best architects in golf are slated to lead the work - Tom Doak, Gil Hanse, and Beau Welling have all agreed to come on board. Thanks to Smith and others, the excitement for what these courses can become has reached a fever pitch among beltway golfers and architecture enthusiasts around the U.S. When not working through the challenges of National Links Trust, Smith is deeply involved in the golf society he co-founded. The Outpost Club began as an extension of opportunities Smith found from working in golf design and today it has become one of the premier golf societies in America. It is another example of Smith's ability to execute a vision. During our recent discussion, Smith and I discussed his work with National Links Trust, his background in golf and love for course design, as well as why the Outpost Club has become such a successful golf society. Smith is a genuine and passionate person whose professional ambitions are born from a desire to create unique and memorable experiences through golf. Our conversation was easy to get lost in.
For more information on the National Links Trust please visit https://www.nationallinkstrust.com/
To learn more about The Outpost Club please visit http://outpostclub.com/ Thanks as always for listening to Mid-Am Crisis.
Please be sure to subscribe and leave a review. For more on my golf writings and other musings visit https://jayrevell.com/